The Great British Spring Clean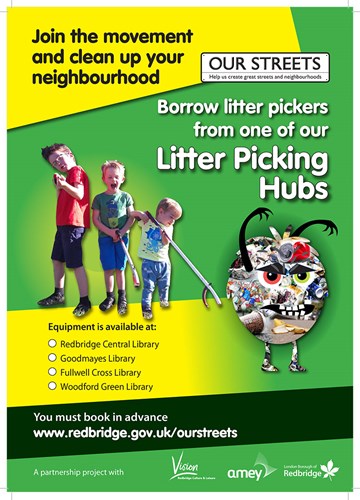 In 2019, we're working with the community to help improve the environment on our doorstep alongside Keep Britain Tidy and #LitterHeroes across the rest of the country. We'll be holding a number of community events and encouraging the community to lead their own. We are able to lend equipment and bags subject to availability. To access equipment you can find details below.
Great British Spring Clean Community Picnics
Team up with your neighbours and families to clean up your front gardens, streets and local parks and come to celebrate with the rest of the community at our community picnics in Wanstead and Loxford from 2pm onwards. All community groups and residents are welcome to attend. Bring your own mats and snacks!