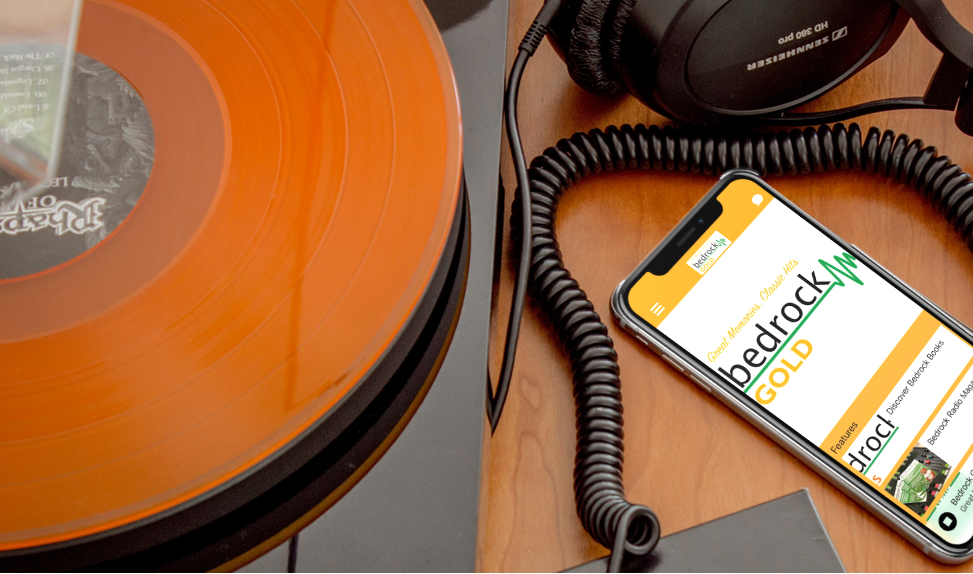 Get the updated Bedrock Radio App to listen to Bedrock GOLD & take us with you when you're on the go. Select Bedrock GOLD & our app remembers your choice.
Bedrock GOLD launched in 2016 to compliment the existing hospital broadcasting service from Bedrock Radio, serving patients at Queen's Hospital, King George Hospital and Goodmayes Hospital.
Great Memories, Classic Hits Bedrock GOLD is available online for the social inclusion of older persons across the wider health community in the London boroughs of Havering, Barking, Dagenham and Redbridge.
Bedrock Gold plays a mixture of Classic Hits from the 40's, 50's, 60's, 70's and 80's whilst also featuring the following genres; Rock & Roll, Country, Jazz, Musicals, Classical,  Radio Dramas, Talk Shows. 
Promoting the benefits of living a healthy lifestyle and the importance of good personal mental and physical health to invoke Great Memories from yesteryear.
For East London & West Essex
Listen to something else? Your Healthy Music Mix
Bedrock RADIO
Music from the 80s, 90s, 00s, 2010s & now!