Perfect way to end our Sunday Evening - Bedrock Books. Everything Spoken Word for two hours We start with Radio Dramas & Short Stories. More
Aug 14 2022, 9:00 pm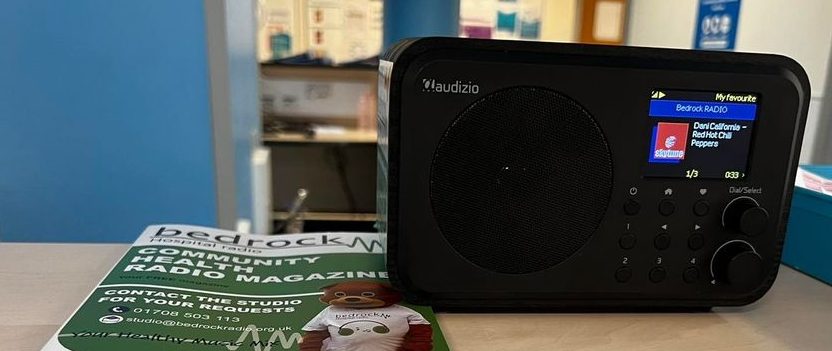 New Radios at Queen's.
Bedrock GOLD is featured on new ward radio units at Queen's Hospital Bedrock have been developing a solution to restore full, free patient entertainment to the wards of Queen's Hospital, Romford since 2019, re-utilising the network cabling from the failed third party TV system. Our new 'Hospital Radio' system with our new ward radio units provide free entertainment to patients in hospital, aiding recovery by easing boredom and loneliness. Bedrock GOLD features on the units to aide recovery and provide a bedside friend. With dementia teams interested in using Bedrock GOLD to provide a listening session therapy to stimulate Great Memories through Classic Hits.
Sponsor A Radio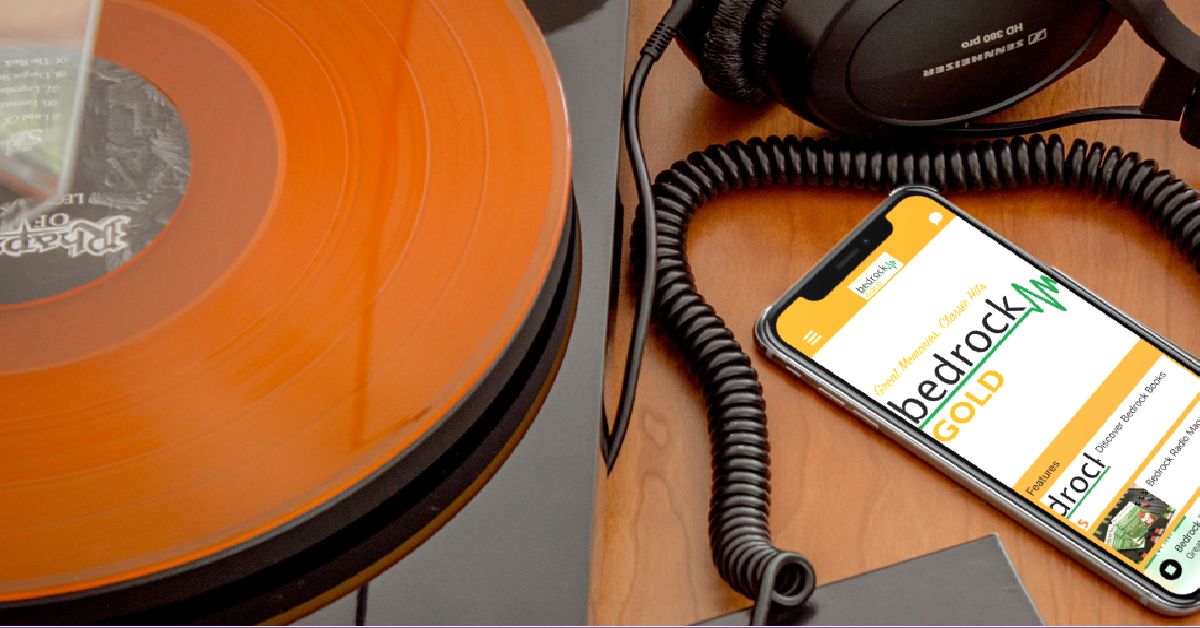 Help Keep Us Going.
We're playing Great Memories & Classic Hits across East London & South Essex. Bedrock GOLD is part of Bedrock Radio, a charity with the objective to entertaining patients and staff in hospitals, clinics & units across London & Essex. Plus provide information for the wider health community. Help us to say on-air by making a small donation, or shopping online with our affiliates to raise money for Bedrock. It costs on average £2500 a year for Bedrock to operate both our stations, most of this cost goes on music licences, insurances & streaming fees. Approx £7 a day to keep us on-air broadcasting to hospitals, units & clinics across East London & South Essex.
Donate Now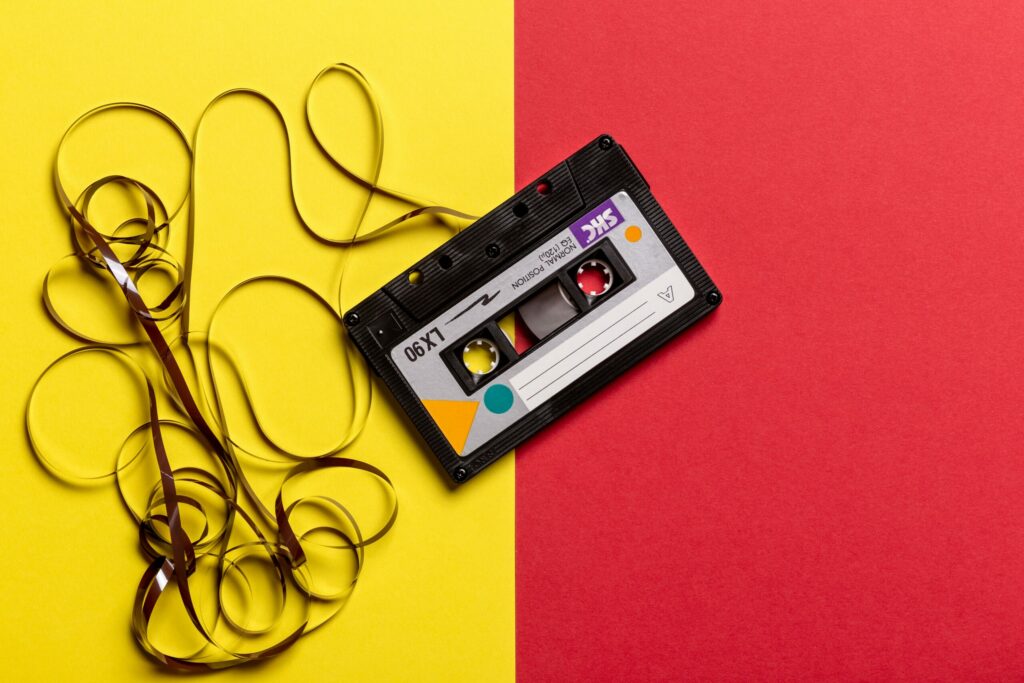 Your Voice OnAir with the Bedrock App!
Bedrock GOLD is available on the Bedrock Radio App, so you can take us with you on the go! Get your voice on-air by sending us a short voice message! In app, press the speech bubble (top right) & select 'Record A Message'. You have 30 seconds to say what you like, from a simple song request, making a dedication, telling us where you're listening from, or even just to say hello! You can also use Facebook Messenger to record & send a longer message to us We look forward to hearing from you & we may even feature your message on-air!
Get The App!
Great Memories & Classic Hits For East London & South Essex
Bedrock GOLD plays a mixture of Classic Hits from the 40s, 50s, 60s, 70s and 80s, we also feature local and national news that matters throughout the day.
We promote the benefits of living a healthy lifestyle and the importance of good personal mental and physical health to invoke Great Memories from yesteryear especially for older persons in hospital & across the community.
We're a registered charity, operated by volunteers from Bedrock Radio
Listen to something else? Your Healthy Music Mix
Bedrock RADIO
Music from the 80s, 90s, 00s, 2010s & now!