Today - Sunday
12:00 am:

Overnights

7:00 am:

Weekend Breakfast

12:00 pm:

Wondering Mistrals

1:00 pm:

Forever Young

2:00 pm:

Back To The 80s

4:00 pm:

70's Sunday

6:00 pm:

Sixties Stack

8:00 pm:

Vintage Years

9:00 pm:

Bedrock Books

10:00 pm:

Can You Imagine That?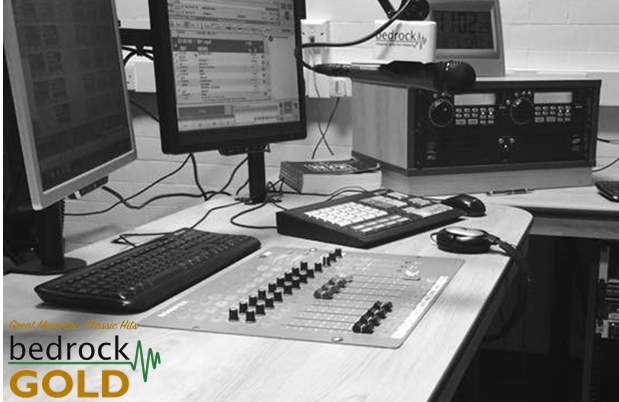 Bedrock Gold is operated by Bedrock Radio,
a charitable Incorporated origination  with an objective to help provide relief of sickness, poor health and old age, while promoting the befits of living a healthy lifestyle  amongst people living in The London Boroughs of Havering, Barking and Dagenham, and Redbridge
Our Health & Hospital radio service run entirely by volunteers who give their time generously to fundraising, patient interaction and presenting shows.
Bedrock Gold broadcasts 24 hours a day playing a range of entertaining programmes music and hourly news.