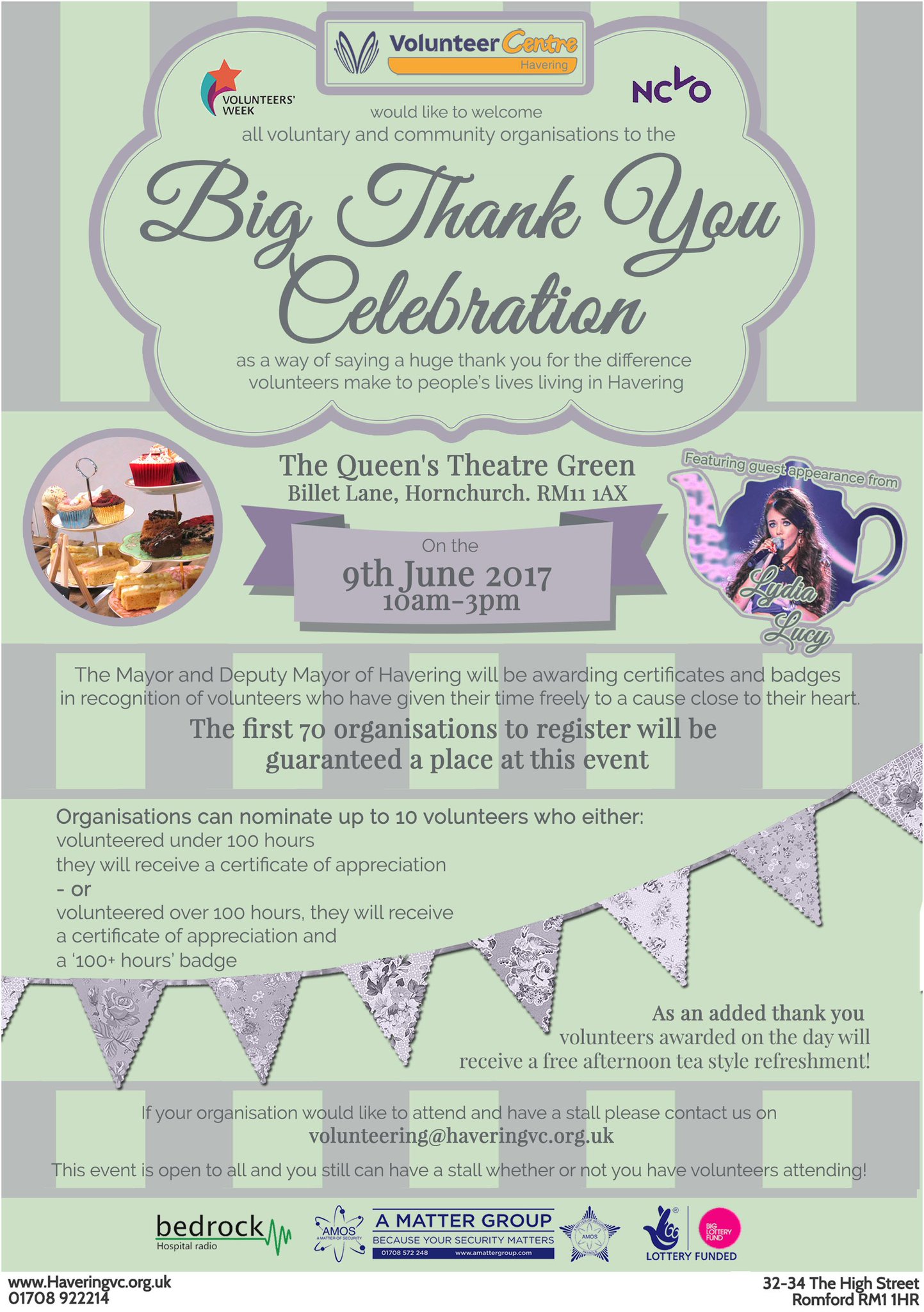 As part of Volunteers Week a big event has been  planned at the Queens Theatre, Hornchurch to  say a BIG Thank You to the volunteers of  Havering.
Havering Volunteers Centre organised the event to coincide with volunteers week.
The Mayoress of Havering Cllr Phillipa Crowder is due to attend along with the deputy mayoress to  present certificate  to the dedicated volunteers.
The presentation will be between 10am and 3pm with Lydia Lucy performing in the morning.
The Mayoress said: "I think it is absolutely brilliant to meet so many volunteers and give out so many worthy awards, it's always great to say thank you, where would we be without our volunteers".
There are many local organisations and charities that have been invited to attend on the day with information stalls  and workshops.
Bedrock radio will be supporting the event with music and the PA for the Big event.