We are your Community health and hospital radio station. Support us by volunteering, donating or Listening!
Your Healthy Music Mix
Community Health & Hospital Radio. For Havering, Barking & Dagenham and Redbridge.
Local Events
Find what's going on in our local area Community activities, local attractions & more
Events List
People in Redbridge, Barking and Dagenham are being supported to lead healthier lives, thanks to
Read More »
A local campaign has started to turn the entire London Borough of Havering purple in
Read More »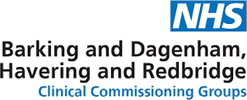 Projects to improve diabetes care in Barking and Dagenham and reduce strokes in Redbridge have
Read More »
The Superhero Fun Run in aid of Lennox Children's Cancer Fund returns for it's 3rd year on Sunday 19th May 2019 Dress up in your favourite
Read More »
Gain an understanding of dementia and the small things you can do that makes a difference. at Radfield Home Care Office, Butts Green Road, Hornchurch.
Read More »
In 2019, we're working with the community to help improve the environment on our doorstep alongside Keep Britain Tidy and #LitterHeroes across the rest of the country.
Read More »
Great Memories,
Classic Hits